Design by Jerry Harrall
This is the story of one family, restoring a 120 year old listed building to be a 'transition building' – operating in the current hydrocarbon fueled economy, but fit for the post-hydrocarbon era.
The choices we make on this journey, the data we collect and the wider structural and socioeconomic challenges we encounter when thinking transition, will be featured here.
Moving towards a post-hydrocarbon era will require 'transition buildings'
Transition buildings can operate during the fossil fuel era but are post-hydrocarbon era ready.
Whether 'new build' or adapted from existing structures, transition buildings that can operate without resorting to fossil fuels.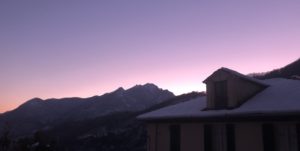 In employing transformative building design solutions now, these processes should be mindful of long-term resource consumption implications and conscious of a wider global agenda.
The transformative building design solutions will be guided by the International Award Winning work of Dr Jerry Harrall.
Dr Jerry Harrall's independent evidence based research has produced compelling data supporting the exceptional performance of high thermal mass buildings providing a blue-print for a new generation of fossil fuel free buildings.
We collect data.
This allows us to understand how our 'transition building' is performing.
We analyse data publicly available on a regional or national scale.
This allows us to extrapolate the impact of individual changes, to estimate the potential for aggregated impact.
The challenges
The post-hydrocarbon era will not appear suddenly. Gradual change and individual decisions will aggregate into system wide structures beyond the scope of the individual decisions.
Emergent Behaviours
Governmental policy will have a role, but so will the emergent behaviour driven by the aggregated impact of decisions taken by individuals. These individuals may not be thinking of the overall structural change, but when many individual decisions are aggregated they create new emergent behaviours.
Thermal comfort by design
A building fit for the post-hydrocarbon era can self-regulate its internal air temperature naturally without resort to fossil fuels nor mechanical equipment for heating or ventilation.
In the absence of mechanical devices for heating and ventilation, maintaining habitable living environments requires the building to be naturally heated and naturally ventilated.